Main content starts here, tab to start navigating
D-I-Y BRUNCH'ING AT HOME
While our buttermilk pancakes, french toast and belgian waffles are perfect when simply topped with maple syrup, why stop there? With our D-I-Y brunch box kits, we pull out all the stops! Stack 'em up, pour on the peanut butter sauce and chocolate icing, pile on the crushed oreos and fruity pebbles, and throw your inner child (or actual child!) a brunch party for the ages! We also customize out brunch boxes for multiple occasions and holidays, as well as for gluten-free and nut-free dietary restrictions.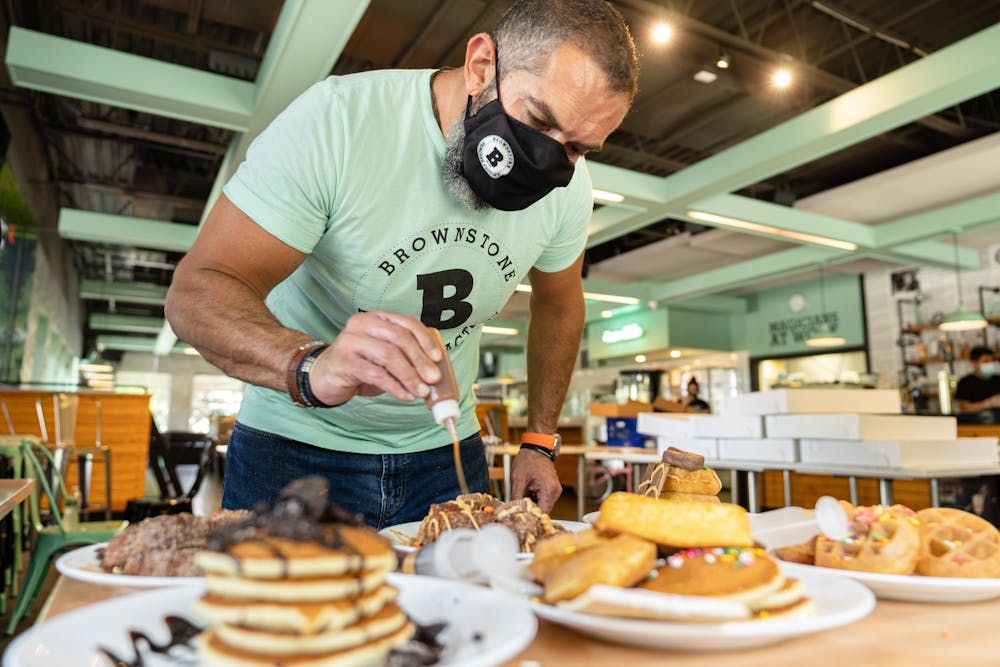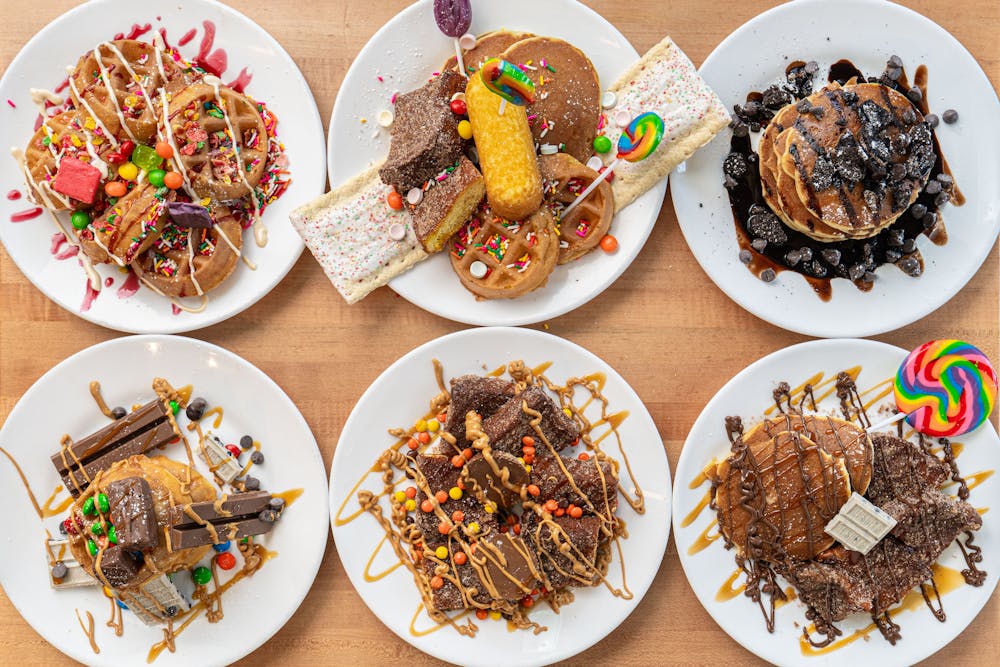 WHAT'S IN THE ORIGINAL MASTERPIECE?
15 Mini Pancakes - Brownstone's Famous Recipe
10 Belgian Waffles
16 Churro French Toast Squares
1 Syringe Peanut Butter Sauce
1 Syringe Nutella
1 Syringe Vanilla Sauce
1 Squeeze Bottle Chocolate Sauce
1 Squeeze Bottle Raspberry Sauce
1 Squeeze Bottle Caramel Sauce
Crushed Oreos
Sprinkles
Fruity Pebbles
Reese's Pieces
M&M's
Chocolate Chips
Vanilla + Chocolate Icing
Brownstone's Organic Maple Syrup
Mini Nutella Jar
Kit Kats, Twinkies, Pop Tarts, Reese's, Lollipops and Candy Surprises Galore!
STORE PICKUP
Available for store pickup from
our Englewood Cliffs, Brick
and Freehold locations!
STORE PICKUP